2022 Fall Agenda
Risk USA 2022 Fall Agenda
Breakfast Briefing
Sponsored by:

What if – how advanced data analytics can prepare your firm for the unexpected under changing market conditions
Founder and Managing Director
ActiveViam
Allen Whipple is Managing Director and one of the founders of ActiveViam. In his current role, he oversees commercial operations and is focused on expanding ActiveViam's channel partners, including OEMs, Value Added Resellers (VARs) and integrated software vendors (ISVs). By joining forces with partners, Allen ensures that ActiveViam expands its offering within an ecosystem of integrated solutions to better address customer needs. Previously Allen was a co-founder of Summit Systems and at various times managed development, financial engineering, and the Americas.
Principal (SVP), market risk
BNY Mellon
Amit is Senior Vice President and head of market risk reporting strategy in The Bank of New York Mellon. Amit is responsible for defining and executing the strategy for reporting and analytics automation as well as implementation of regulatory changes related to market risk. Amit is key risk technology integrator, directing data, process, and measurement efficiencies to ensure error free and timely risk reporting and analytics. Currently, Amit is heading the implementation of FRTB for the bank. Before joining BNY Mellon, Amit worked at Goldman Sachs for close to 6 years in different roles across market risk and capital planning and led several initiatives related to capital optimization and streamlining of tech infrastructure to improve risk/capital analytics. Amit's areas of expertise include regulatory capital calculation, capital planning, market risk management, risk analytics, system integration and automation strategy. 
Amit holds MBA in finance and systems from Indian Institute of Management, Lucknow and bachelor's degree in electronics and communication engineering from VIT University, India. Amit also holds FRM designation - Certified by the GARP.
Fireside Chat: A CRO conversation
Editor-in-chief
FX Markets
Kris Devasabai is the New York-based editor-in-chief of Risk.net. Previously, he was bureau chief and US editor of Risk magazine. He manages the editorial team. Prior to joining Risk, Kris covered hedge funds, asset management, cross-border investing and law for several publications.
Kris holds a bachelor's degree in law and government from the University of Manchester, and he completed his legal training at the Inns of Court School of Law in London. He was called to the bar of England and Wales in 2003.
Vice chair and chief risk officer
U.S. Bank
Jodi Richard is vice chair and chief risk officer of U.S. Bancorp, a well-respected financial services holding company with businesses across the United States, Canada and Europe. U.S. Bancorp is headquartered in Minneapolis and is the parent company of U.S. Bank, which is the fifth-largest commercial bank in the United States. U.S. Bancorp is also the parent company of Elavon, a leader in the payment processing industry. Jodi oversees all aspects of the company's risk management activities, including operational risk, credit risk, market risk, model risk, compliance, AML/BSA, independent risk review and regulatory services. She became vice chair and chief risk officer in 2018 and is a member of the company's Managing Committee, the highest-ranking executives within the organization.
Jodi's financial career spans nearly 30 years. She joined U.S. Bancorp in 2014 as executive vice president and chief operational risk officer, managing the company's operational risk management activities.
Before joining U.S. Bancorp, Jodi was executive vice president and head of operational risk and internal control for HSBC North America. She was there for 11 years, serving in enterprise risk roles including head of risk governance and administration and director of regulatory compliance.
Jodi also spent 12 years at the Office of the Comptroller of the Currency (OCC), where she served as national bank examiner, specializing in retail credit and credit card bank supervision. Between two periods with the OCC, she was chief compliance officer for Sears National Bank.
At U.S. Bancorp, Jodi is executive sponsor of Business Resource Group Board. She also is the executive sponsor of U.S. Bank Spectrum LGBTQ BRG and Women of Risk chapter of the U.S. Bank Women BRG.
Jodi serves on the boards of Fairview Health Services and Catholic Charities of St. Paul and Minneapolis. She is active in the financial service industry, serving as chair of the board of directors of the Risk Management Association. She also is  on the Advisory Committee for Minnesota Center for Financial and Actuarial Mathematics. She is a frequent speaker at risk industry events.
Jodi is a graduate of the Leading Women's Executive program and was part of American Banker's Most Powerful Women in Banking Top Team Award in 2013, 2015, 2019 and 2020. She was named Best Technology Executive in 2017 by Waters Technology. In 2017, U.S. Bank was named Operational Risk Bank of the Year by Risk.net.
Jodi holds a bachelor of arts degree in finance from the University of Northern Iowa.
Keynote Panel: Leveraging technology for better and faster decision making
Sponsored by:

Reaping the benefits of emerging tech for the risk function for better decision making
Using real-time insights and analytics to identify changing consumer behaviors and respond to unexpected demands – making the most of AI, ML & Big Data
Managing risk when introducing new technologies
Developing digital fluency and technology-conversant risk workforce
Keynote Panel: Geo-political risks - Pandemics, emerging markets, war and the global financial system
Inflation – how do supply shocks impact expectations for monetary policy?
Growth – how do you think of measuring risk with a series of altering historical events?
Asset implications – how are shifts in globalization impacting exposure and allocation?
Private vs. Public - a comparison of risk and returns
Resilience – where can we strengthen weaker points in global markets?
Risk Scenarios Simulation (US Elections)
It's the day after election day and the Republican party has gained back the House and Senate majority.  What sort of impacts might this have on inflation, volatility, and potential market gains?
It's the day after election day and the Democratic party has held onto the majority in the House and Senate.  What sort of impacts might this have on inflation, volatility, and potential market gains?
Lunch briefing: Is examining the past still the best way to look into the future?
Volatility and extreme outcomes – are they more likely today than 50 years ago? 

Global financial imbalances – how do you think about current and future implications? 

Reverse stress testing – readying your organization for the next recession 
Global head of pricing & risk services
Bloomberg LP
Karim Faraj is head of strategy and product development for Pricing and Risk Services at Bloomberg. He also represents the company in the Climate Financial Risk Forum (CFRF) and at the Glasgow Financial Alliance for Net Zero (GFANZ) as part of the work stream focused on providing recommendations and guidance to financial institutions on net-zero transition plans. Previously, Karim led front office derivative products and services and has served as both the regional head of financial engineering in EMEA as well as lead product manager for Bloomberg's Derivatives Library (DLIB).
Previously, Karim worked at Barclays Capital, where he launched the Quantitative Investment Strategies business, and supervised quantitative projects. He was also a member of Barclays' Equity Steering Committee across all trading desks. Karim also served as a quantitative analyst at BNP Paribas and strategist at Goldman Sachs, where he developed innovative cross-asset investment products, analytics and front office systems for market data, valuation, hedging, life cycle and risk management.
Karim holds a master's degree from Mines Paris Tech in Quantitative Finance.
Managing director and head of financial markets risk
Prudential
Christopher joined Prudential in 2011 and currently leads the Financial Markets Risk group which is responsible for Market Risk, Investment Risk, Counterparty Risk, Risk Appetite, and Enterprise Stress Testing. He previously held several roles in Investment risk, including Chief Investment Risk Officer  Prior to joining Prudential, Christopher held several roles at The Bank of New York Mellon and Ambac. Christopher has a bachelor's degree in Mathematics and Music from Bucknell University and an MBA from The University of Notre Dame.  He is a CFA charterholder.
CEO and Head of Risk Controlling
Berenberg Asset Management
Julian Horky is the CEO of Berenberg Asset Management and the Head of Risk Controlling at Berenberg Capital Markets.
As the Head of Risk, he's in charge of the broker-dealer's risk management program covering the firm's equity capital market deals and trading business. His expertise spans areas of enterprise risk management, quantitative solutions, and technology. His background in finance and engineering provided him with the quantitative skills needed to clearly communicate the requirements of modern financial risk management solutions.
Before joining Berenberg, he advised leading financial institutions in Europe and the United States, where he developed a strong track record across buy and sell-side. Over the years, he became a trusted advisor to finance, risk and treasury departments on both sides of the Atlantic.
Besides teaching at Columbia University, he holds teaching positions at Boston and Fordham University.
Julian is a Certified Financial Risk Manager (FRM), and as a dual-hatted employee, he holds several investment advisory and broker-dealer FINRA licenses (e.g. SIE, Series 7, and Series 27).
Competitive transformation - modernizing your trading/risk analytics platform
Sponsored by:
Senior vice-president, capital markets
KWA Analytics
Co-founder and chief analytics officer
Beacon
Dr. Higgins co-founded Beacon in 2014 after spending twenty years on trading floors as a quantitative developer, trader, and manager, developing industry-leading trading and risk management software.

Prior to co-founding Beacon, Dr. Higgins spent four years at JPMorgan Chase as a trader and quantitative developer. In addition to launching the Athena project with Singh from 2006 to 2010, Dr. Higgins was Co-head of Quantitative Research for the Investment Bank from 2010 to 2012 and head of the electronic currency options franchise and algorithmic FX index business from 2012 to 2014. From 1998 to 2006, Dr. Higgins
was the head of the FX and US interest rate strategist teams at Goldman Sachs, where he developed pricing and risk solutions in SecDB. Dr. Higgins began his career as a Lead Quantitative Developer at Contango Energy, where he designed and built the Contango System, a trading and risk management system for
electricity and natural gas derivatives.

Dr. Higgins received a B.S. in Engineering in 1992 and a Ph.D. in Theoretical Astrophysics in 1996 from Queen's University, Kingston, Ontario..
Executive Boardroom: Trade risk management – technology that enhances real-time decision making and preventative controls across the trade lifecycle
Sponsored by: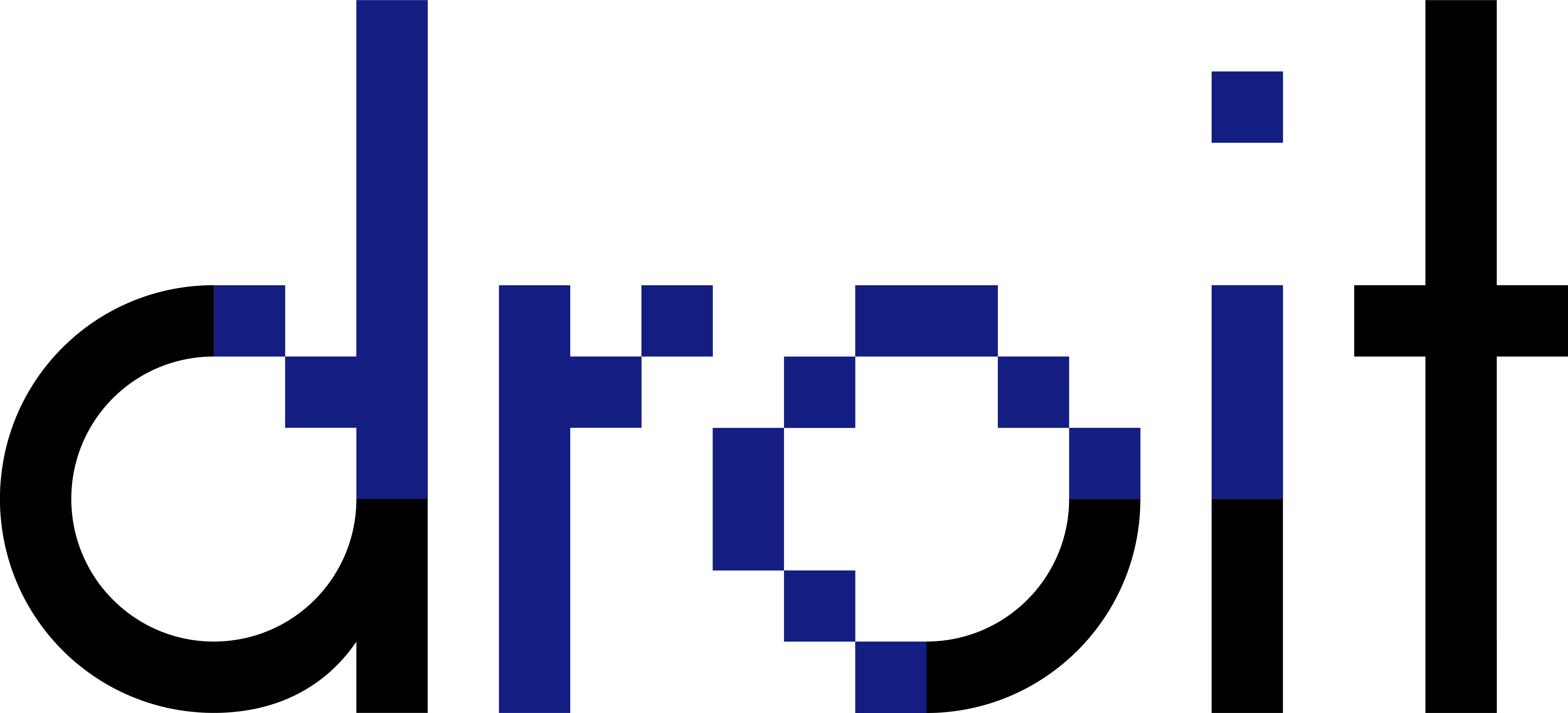 Real-time controls – making fast, unequivocal, "ready-to-trade" decisions  

Policy automation – harnessing relevant information across multiple internal systems to provide a clear "yes / no" decision and to trigger subsequent workflows 

Full auditability – bringing greater transparency to decision-making with increased operational efficiencies and a repeatable, defendable process 
Chief information officer, US capital markets, investment and corporate banking, and office of the chief operating officer
BMO Capital Markets
Kim joined BMO in August 2021 from RBC where she was the Global Head of the Client, Banking & Digital Channels Technology group across Capital Markets.  Kim developed and implemented a comprehensive client data strategy adopted by Capital Markets, sunset legacy applications and united the global salesforce under a single CRM instance.  Collecting and connecting client touchpoints with external data sets allowed her team to proactively source opportunities and recommendations using advanced AI and machine learning to deepen client relationships and increase wallet share.  Kim held multiple roles at RBC over 15 years supporting the business in various capacities from running Global Fixed Income Production Services to Head of Fixed Income Sales and Credit Trading technology.
Prior to joining RBC, Kim ran Front Office technology at Mizuho as well as the API Connectivity Development team at ICAP and was part of the initial launch of BrokerTec. She has also held multiple positions across the street with Kidder Peabody, Deutsche Bank and Chase Securities. Kim received a BA from Stockton University in accounting.
Head of business development, North America
Droit
Blythe Barber is Droit's Head of Business Development, Americas. Previously, Blythe spearheaded new business development as Commercial Partner at Catalyst. Prior to that, Blythe was a Managing Director of the RegTech company JWG, Director at Expand Research, Managing Principal at Capco which followed six years trading Fixed Income. Blythe holds a Bachelor's Degree in Accounting and Finance from Kingston University. 
Executive Boardroom: Evolution of model validation - How are we updating risk models to properly account for inflation?
Stimulus impact – understanding the complexities of credit when a stimulus doesn't come into play

Rising rates – what role does interest play in inflation and on the market as a whole? 

Structural issues – fossil fuels and the transition to renewable energy 
Executive vice-president
Citizens Bank
Steve Boras is the Head of Model Risk Management & Validation at Citizens Bank in Boston, focused on managing the model risk of the bank via validation of models, performance management and monitoring of outcomes, and serving as a sounding board for new and emerging modeling techniques and their respective appropriateness. Since joining Citizens in 2015, Steve has led several risk analytics functions, most recently heading the Risk Architecture Center of Excellence (covering loss forecasting model development for CCAR/DFAST and CECL, and PD, LGD, and EAD modeling for wholesale), as well as anti-money laundering modeling, macroeconomic scenario generation, and Data Science.  Steve also holds leadership roles in enterprise risk, ESG and Inflation/Stagflation scenario analysis, and artificial intelligence and machine learning governance.
Managing director, model risk management
Royal Bank of Canada
As Managing Director in Enterprise Model Risk Management (EMRM), Jing Zou is responsible for validating models in Securitized Products, Pre-Provision Net Revenue, Retail Credit models, and interest rate derivatives models. She also developed Comprehensive Capital Analysis and Review (CCAR) model fragility analysis, which identifies the impact of model uncertainty on capital ratios. She is an invited speaker for many industry model risk management training courses.
Jing joined RBC in 2014 as a Director in local model risk manager, where she was responsible of engaging the business about model risks. Later on, she was promoted to Senior Director and then Managing Director and has expanded the scope to cover the validation of 40% of CCAR models. Prior to joining RBC, Jing worked at Goldman Sachs, Wells Fargo, and Fannie Mae in various quantitative analytics roles covering front office quant, market risk, and model risk areas.
Jing has a Ph.D. in Applied and Computational Mathematics from Princeton University and a B.S. and M.S. in Computational Mathematics in Xi'an Jiaotong University.
Head of multi-asset investment risk
Vanguard
Venky Venkatesh is the Head of Multi-Asset Investment Risk at the Vanguard Group. Venky has been with Vanguard since 2018 and is responsible for overseeing the risk governance for the flagship Target Retirement Fund suite (target date funds) at Vanguard. Additionally, Venky's team is responsible for overseeing both liquidity and derivatives risk for Vanguard's 40-Act funds.
Venky has more than 15 years' experience in Investment Risk Management. Prior to joining Vanguard, Venky was Vice President at Oppenheimerfunds specializing in risk management of fixed income domestic, and municipal funds.
Venky has a master's degree in computer science from University of Missouri and an MBA from NYU Stern. He is also a CFA Charterholder.
Executive Boardroom: New market development and frontiers to credit and counterparty credit risk
How is regulation impacting the development of CECL, SA-CVA, SACCR?
Finding ways to ease the growing pains with CECL implementation
Recent industry focus on CCPs (catalysts, new development)

How has SIMM helped to contain counter-party risk in OTC space?
Supervisor/Director – markets and investment management activities
Societe Generale
Naresh is considered a recognized market expert in the areas of market risk, counterparty credit risk, and model risk management. Currently, he is a supervisor/director at Sociate Generale focused on capital markets activities. Prior to joining Sociate Generale, Naresh served as US lead director of traded risk and capital at KPMG. Previously, Naresh worked at Diamond Notch Asset Management, a hedge fund, as a portfolio manager and head of European credit trading and strategies. In prior roles, he served as head of credit exotics at Commerzbank in London, and as a senior derivatives trader and market maker at UBS and Merrill Lynch in New York.
Naresh has a Ph.D. in Engineering from the University of Illinois at Urbana-Champaign, and a BS in Engineering from IIT-Kanpur (India). The academic preparation was followed by a research faculty position in Engineering & Applied Math at Caltech (Pasadena).
Managing director and chief risk officer
SMBC Capital Markets and SMBC Nikko America
Ash Majid is Managing Director and Chief Risk Officer for SMBC Capital Markets, Inc. & SMBC Nikko Securities America, Inc. wholly owned subsidiaries of SMBC Americas Holdings, Inc. In his current role he oversees teams responsible for managing the risk from the two subsidiaries within the broader America's Division risk management team. Prior to joining SMBC Capital Markets, Ash worked at Ernst and Young, LLP within their Quantitative Advisory Services and SunTrust Banks, Inc. with oversight of their derivatives trading desks' market risk. Ash holds a Doctorate degree in Electrical and Computer Engineering and a Master's degree in Quantitative and Computational Finance from Georgia Institute of Technology. Additionally, Ash holds FINRA Series 7 & 24 licenses.
Global head of credit stress and portfolio analytics
Morgan Stanley
Haibo Huang is a Managing Director and Head of Credit Stress and Portfolio Analytics at Morgan Stanley. His team is responsible for developing credit risk models, including credit stress testing models, credit allowance methodologies (CECL/IFRS 9), credit limit setting framework and other credit portfolio analytic solutions. Prior to joining Morgan Stanley in 2013, he was a Senior Director and Head of Dual Risk Rating Modeling team at Capital One, in charge of developing credit risk models for the bank's wholesale portfolios. Prior to that, he was the Quant Team Head and Head of US Forecasting at CoStar Portfolio Strategy (formerly PPR), a commercial real estate advisory firm in Boston. Haibo is a CFA charter holder since 2008 and holds a PhD degree in Economics from University of Texas at Austin. Haibo lives in Connecticut with his wife and two daughters. During spare time, he enjoys playing soccer, and is the proud captain of a Morgan Stanley Coed Team that won the Kicker's Cup in America SCORES Cup tournament in 2018, which is the largest charity soccer event in NYC to raise funds for under resourced communities.
Afternoon networking break
Closing Keynote: Developing the next CRO - What are the skills necessary to succeed in tomorrow's economy?
Multi-vertical careers – how much of an advantage can rotational programs and cross-departmental experiences provide for future leaders of risk?
Understanding the tools – as risk management becomes more technical, how vast of a knowledge must a CRO have of computing power for things like machine learning and quantum computing?
Senior risk officer
Wellington
Head of risk management
Hudson River Trading
Giuseppe ("gappy") Paleologo is head of risk management at Hudson River Trading (HRT), one of the largest principal trading firm in the world, where he is responsible for all risk facets across the firm. Before HRT, he was Head of Enterprise Risk at Millennium, and Director of Quantitative Research at Citadel, and a director at Axioma (not Qontigo). He spent several blissfully short years in the Mathematical Sciences department at IBM Research, and a long but eventful summer at Enron. He has a PhD in Management Science and Engineering from Stanford, and MS in Statistics, Operations Research, and Physics, from Stanford and the University of Rome.
Chief learning officer
Risk.net and Central Banking
Closing remarks and networking drinks